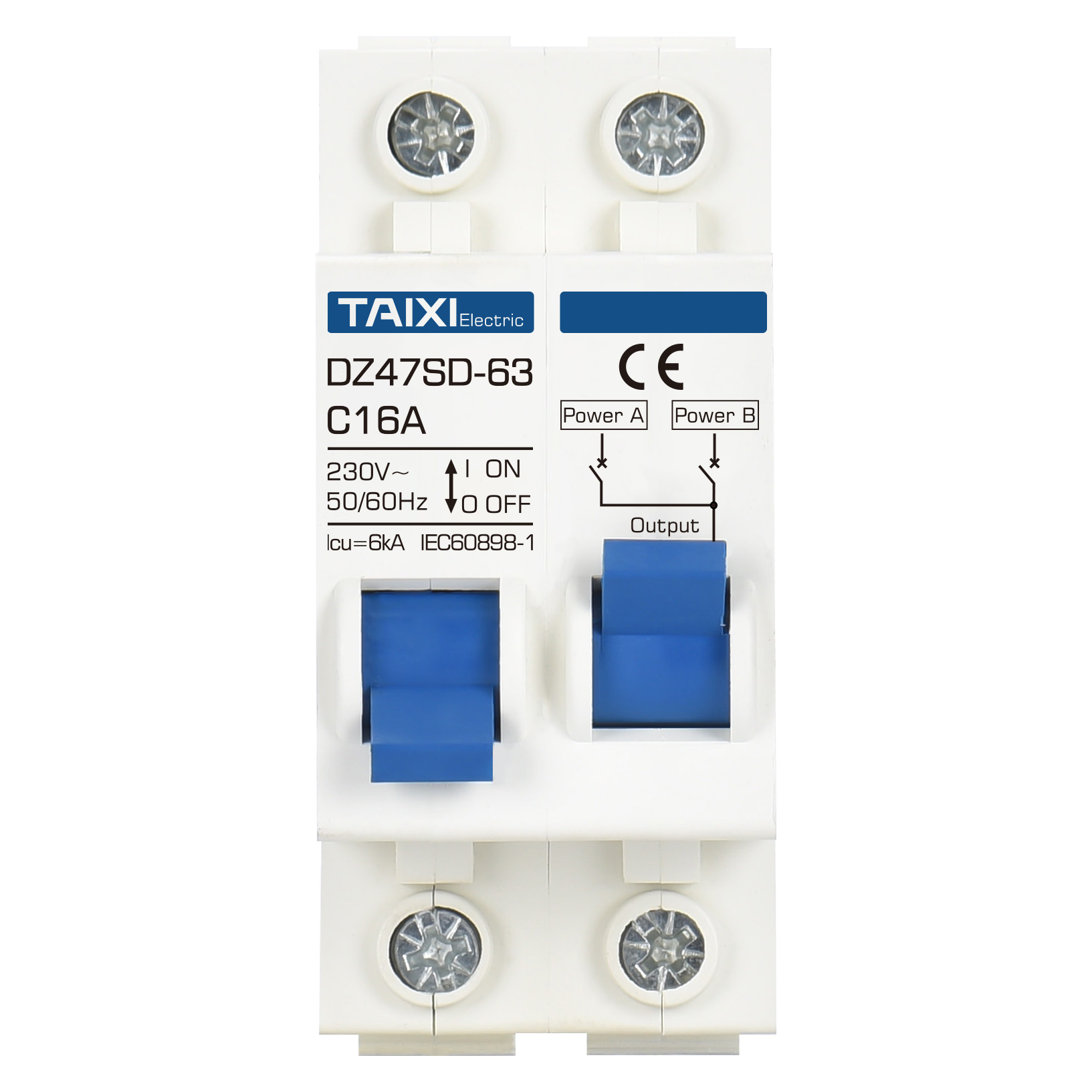 DZ47SD-63 Manual Transfer Switch
Miniature Circuit Breaker | MCB
Parameters

Details

Size&weight

Related

Video

Message
Scope of Application

DZ47SD-63 Manual Transfer Switch (solar transfer switch) is a new circuit breaker with interlocking mechanism developed by our company, the solar transfer switch adds in interlocking function based on original DZ47SD-63 miniature circuit breakers, that is, the other side of the circuit breaker can only keep opening state when the side of the circuit breaker closing, to achieve line switching and other protection.
The solar transfer switch developed by our company has the functions of overload, short circuit protection and circuit conversion. The solar transfer switch has reasonable and reliable design, beautiful appearance and light weight. It is mainly used for switching and overload and short circuit protection of other control circuit.
DZ47SD-63 Manual Transfer Switches comply with GB10963 and IEC60898 standards.
There are 6A/10A/16A/20A/25A/32A/40A/50 amp/63A transfer switches
Model and meaning


Structural features

DZ47SD-63 dual-supply circuit breaker is composed of case, operating mechanism, thermal release, electromagnetic release, contact system, arc-extinguishing system, etc. It has overload and short-circuit protection function, unique design makes the product have short-circuit capacity of 6KA , mechanical life of more than 20,000 times. The installation rail is TH35-7.5 standard steel rail, and it has the following features: Increase interlocking function, that is, when a circuit breaker is closed, the other circuit breaker on the other side can only kept opening, and protection functions such as circuit switching are realized , The operation feel comfortable, power supply up-in and down-out, in line with the characteristics of power supply, easy to install.
DZ47SD-63 solar transfer switches are divided into 1P + 1P, 1P circuit breaker; 2P + 2P, 2P circuit breakers; 3P +3 P, 3P circuit breakers; 4P +4 P, 4P circuit breakers.
Main Technical Parameters
Rated Current
6A,10A,16A,20A,25A,32A,40A,50A,63A

Poles
1P , 1P+1P , 2P , 2P+2P,3P,3P+3P,4P,4P+4P
Rated Voltage Ue
230V/400V
Rated Breaking Capacity
4500A/6KA
Protection Class
IP20
Thermo - Magnetic Release Characteristic
C-Curve (5-10In),D-Curve (10-14In)
Electrical Life
4000
Mechanical Life
20000
Reference Temperature For Setting Of Thermal Element
30℃
Ambient Temperature
-5~+40℃
Terminal Connection Type
Phillips Screws
Adapter Cable
6-63A 1-25mm² 16-3AWG
Tightening Torque
3.0N.M
Combination With Accessories Auxillary Contact
Auxillary Contact
Yes
Alarm Contact
Yes
Shunt Release
Yes
Under Voltage Release
Yes
Tripping Characteristic Curve -- C D Type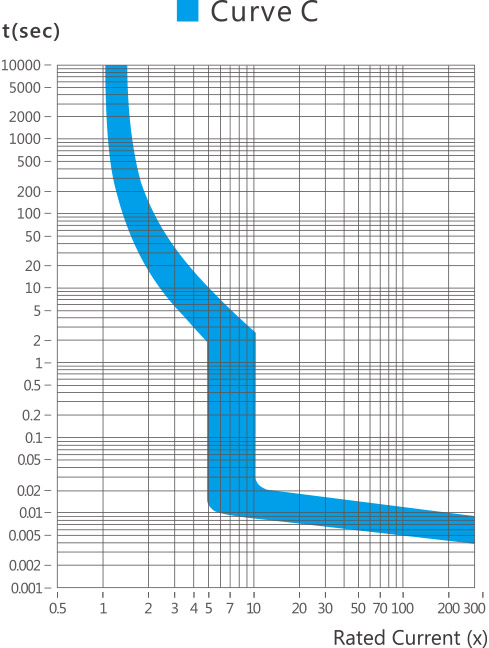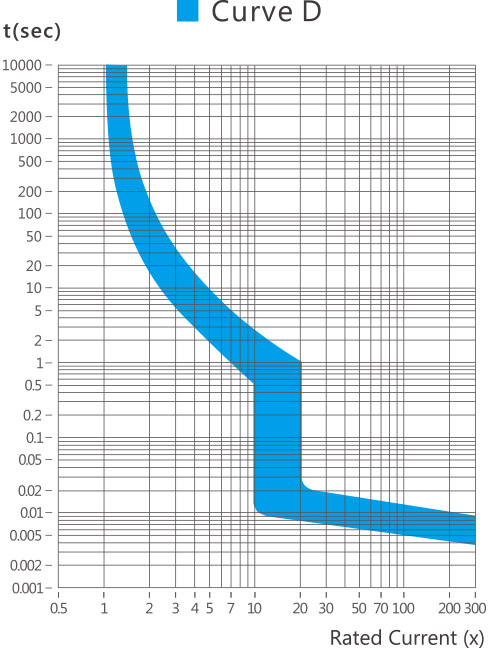 Outline and installation dimensions


Ordering Information

When ordering, please indicate the following points:
Product model and name: such as DZ47SD-63 dual power circuit breaker
Rated current: 50 amp Transfer Switch.
Number of poles: 1P
Order number: such as 8562.
Order example: DZ47SD-63 dual power circuit breakers, 5 amp, 4P, 1000.

Keywords: 50 amp transfer switch ,solar transfer switch
view and download
| | | | | |
| --- | --- | --- | --- | --- |
| File name(Click to view) | File type | file size | View times | Click to download |
Product related news
| | | | | |
| --- | --- | --- | --- | --- |
| News title | Promulgator | Release time | View times | Click to read |