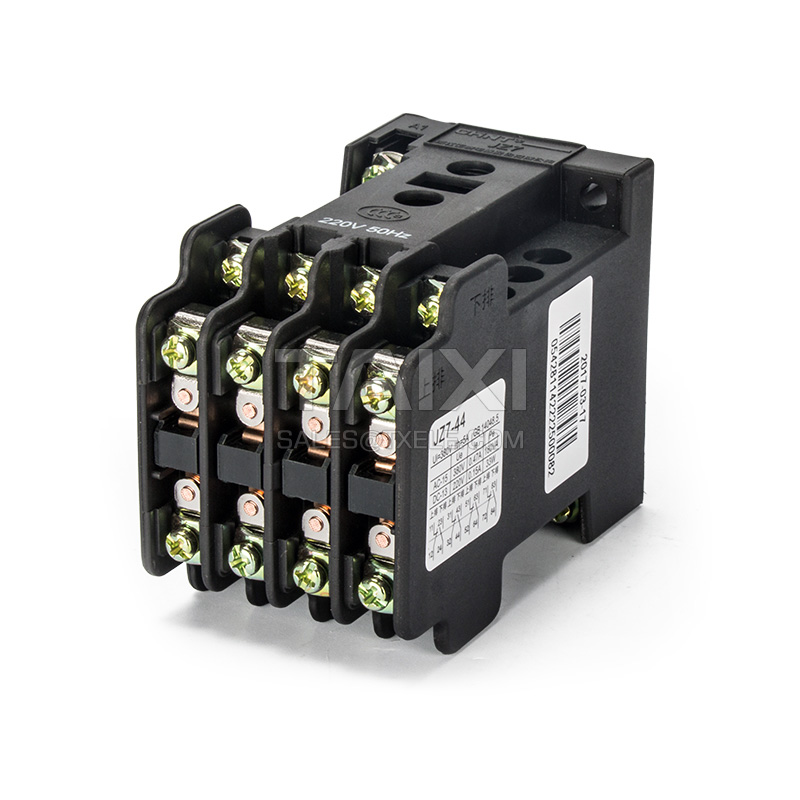 Parameters

Details

Size&weight

Related

Video

Message
Scope of Application
JZ7
Intermediate Relay
(hereinafter referred to as the relay) is suitable for AC 50Hz or 60Hz, voltage up to 380V, and direct voltage up to 220V control circuit, is used to control a variety of electromagnetic coils so that the signal amplification or signal is simultaneously passed to the control element.
The
Intermediate Relay
comply GB14048.5 and IEC60947-5-1.
Model and Meaning

Normal working conditions and installation conditions
Ambient temperature: -5℃+40℃, the average value does not exceed +35°C in 24 hours.
Altitude: no more than 2000m.
Atmospheric conditions: The relative humidity does not exceed 50% at +40°C, and higher relative humidity may be allowed at lower temperatures. For example, 90% at 20°C, special measures should be taken for the occasional condensation due to temperature changes.
Pollution level: 3 levels.
Installation category: Class III.
Installation conditions: The inclination of the installation face and the vertical is not more than ±5°.
Shock vibration: The relay should be installed and used in places where there is no significant shaking, shock and vibration.
Main parameters and technical performance
Combination form of relay contacts
| | | | | | |
| --- | --- | --- | --- | --- | --- |
| Model | JZ7-44 | JZ7-53 | JZ7-62 | JZ7-71 | JZ7-80 |
| Number of normally open contacts | 4 | 5 | 6 | 7 | 0 |
| Number of normally closed contacts | 4 | 3 | 2 | 1 | 0 |
Rated control power supply voltage of the coil, Us: AC (50Hz): 12V, 24V, 36V, 110V, 127V, 220V, 380V and so on.
Action range: The pull-in voltage is (85%~110%) Us; the release voltage is (20%~75%) Us.
Main parameters and technical performance of relay
Utilization Category
Conventional thermal current
Rated operational voltage
Rated operational current
Control capacity
Consumption Power (VA)
Operation frequency
Electric life (10000 times)
Mechanical life (10000 times)
AC-15
5A
380V
0.47A
180VA
Start:75
1200
50
300
DC-13
220V
0.15A
33W
Hold:13
The relay is composed of the electromagnetic system and the contact system. The electromagnetic system is in the bakelite base. The contact system is the bridge type double breakpoint. There are 8 pairs of contacts, divided into upper and lower layers. There are 5 kinds of combinations.
Outline and lnstallation Dimension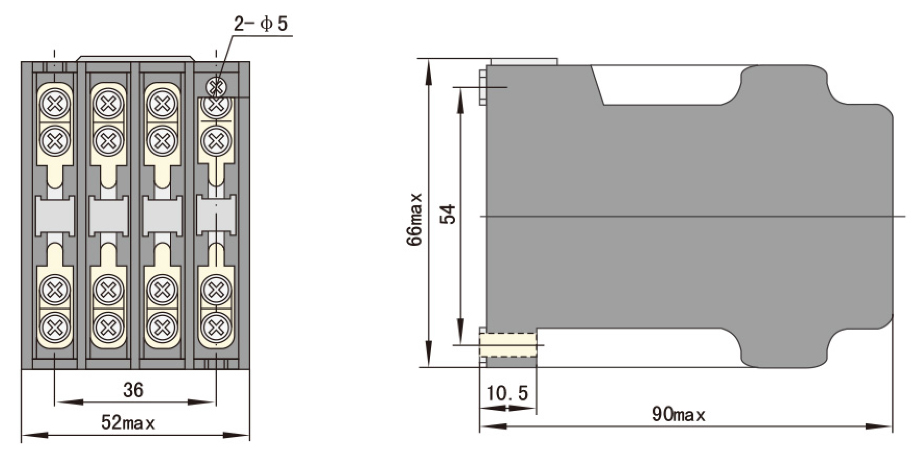 view and download
| | | | | |
| --- | --- | --- | --- | --- |
| File name(Click to view) | File type | file size | View times | Click to download |
Product related news
| | | | | |
| --- | --- | --- | --- | --- |
| News title | Promulgator | Release time | View times | Click to read |